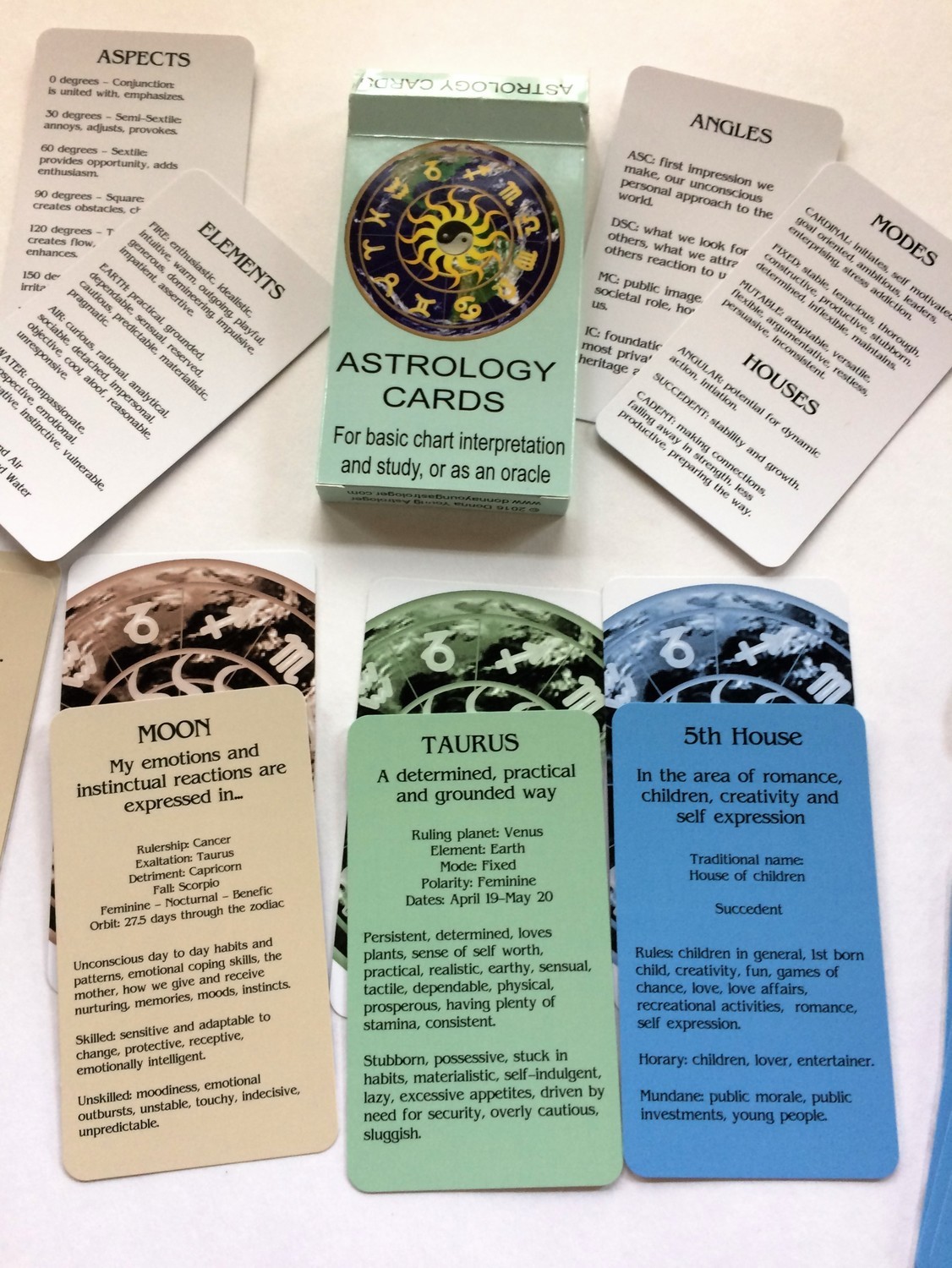 Astrology Study Cards
SKU 006
Product Details
Each card contains detailed information on the important fundamentals of astrology which include planets, signs, houses, elements, modes and aspects.
As an astrology study tool or for basic chart interpretation, choose one card from each of planet, sign and house to create an astrological sentence. Make two sets and include the aspect card to interpret how the planets are communicating with one another.
As an oracle, divide the deck into three piles of planet, sign and house. Draw one card from each deck to see what message you are ready to receive.
Save this product for later